Double 11, 11.11, "Single's Day"
12/11/2022 - 2 min. de lecture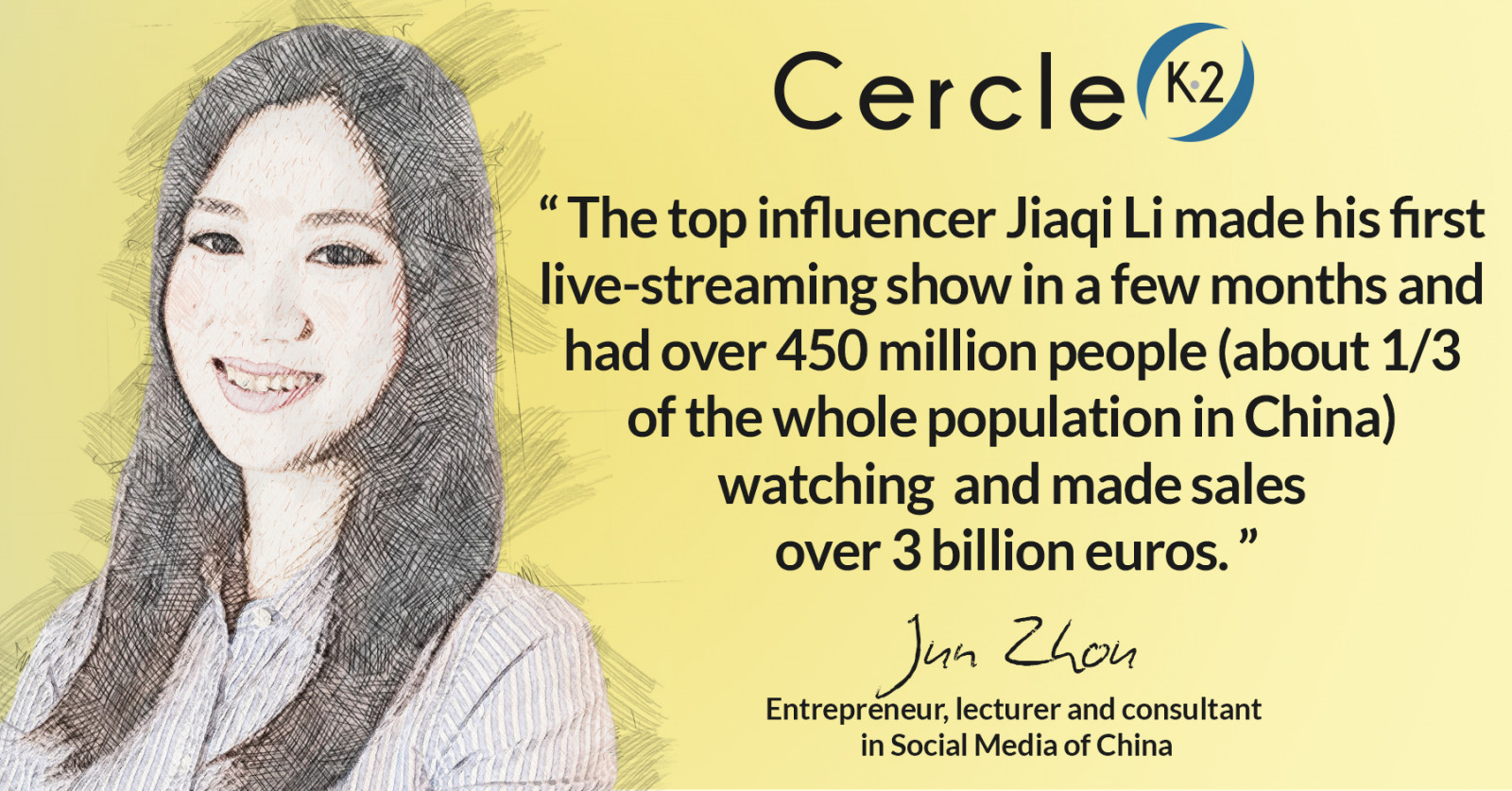 Cercle K2 neither approves or disapproves of the opinions expressed in the articles. Their authors are exclusively responsible for their content.
Jun Zhou is an Entrepreneur, Lecturer & Consultant in Chinese Social Media.
---
November 11, "Double 11", China's biggest yearly shopping day finally arrived. Created by the famous e-commerce platform Taobao/Tmall (Alibaba group, now controls over 50 % of China's e-commerce market) in 2009. "Double 11", now has become the biggest shopping feast nationwide. It is considered the "Black Friday" of China. November 11th is also known as "Single's Day", a modern unofficial holiday for single people to celebrate.
Domestic Sales Driving Force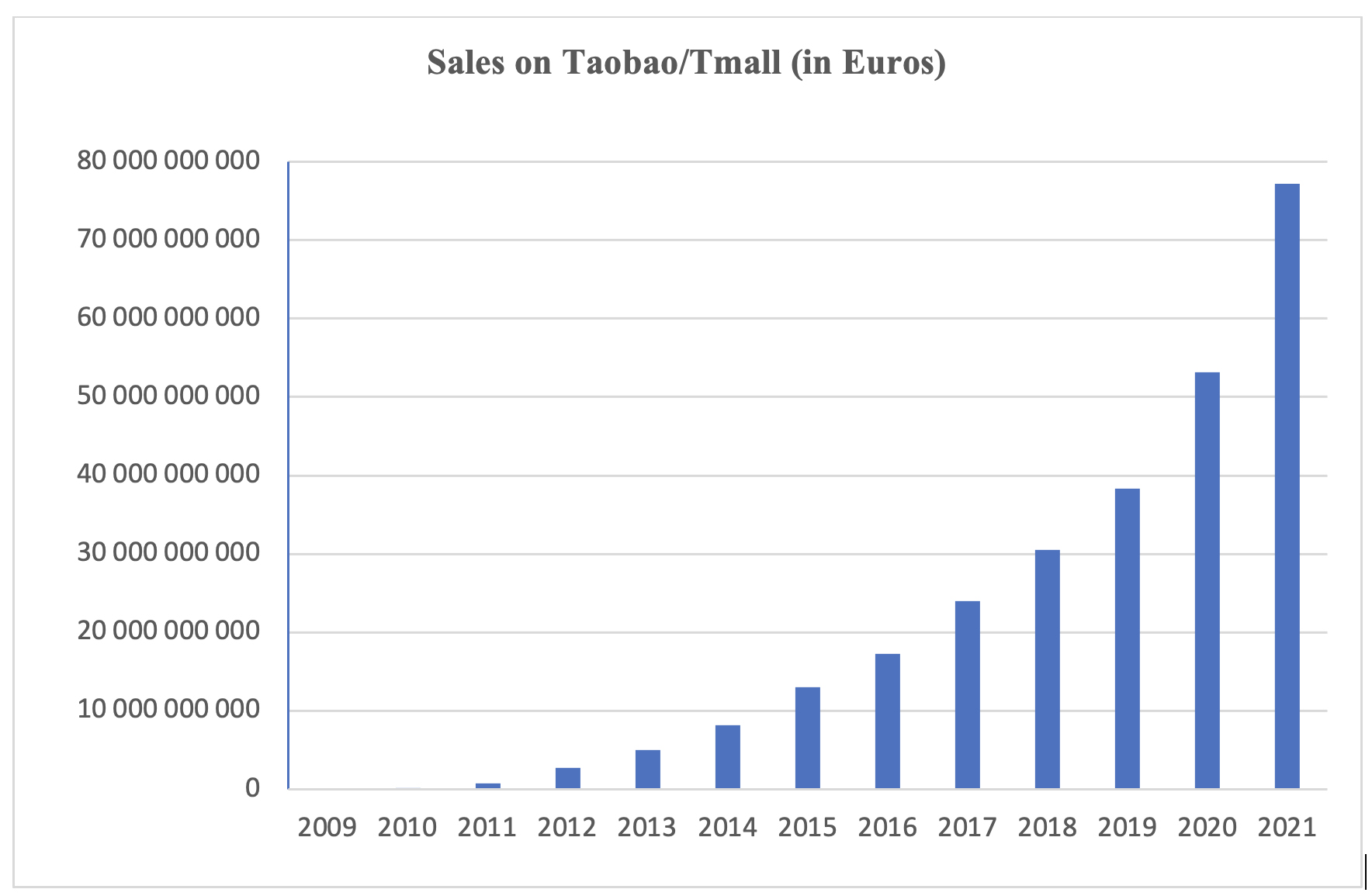 In 2009, only 27 shops on Taobao participated in "Double 11" but made sales of 7.4 million euros. In 2021, the sales on Taobao/Tmall reached 77.1 billion euros, 10000 times more than they did 12 years ago. It is now a multi-channel shopping feast that includes numerous e-commerce platforms, live streaming platforms, local shopping malls, and small retailers. In 2021, the second biggest e-commerce platform JD.com reached sales of around 49.9 billion euros, so without including other channels two giants Taobao/Tmall and JD together made sales of over 127 billion euros. This year, on the "Double 11" kick-off day October 24th, the top KOL / influencer Jiaqi Li made his first live-streaming show in a few months and had over 450 million people (about one-third of the whole population in China) watching and made sales over 3 billion euros. Without doubts, the extravaganza has been a critical driving force for domestic sales.
Speedy deliver
Big brands like Adidas often prepare their warehouse and omnichannel fulfillment 6 months in advance to ensure the availability of products and the efficiency of package delivery. It is not a surprise that customers complete the payment at midnight on November 11 and only a few hours later in the morning they can receive the package in front of the door before going to work. In 2013, several delivery companies pulled more than 100 planes to solve the freight problems of Tmall orders during the "Double 11" period, the very first time in history. China Railway, on November 1st, announced that for this year "Double 11" they would increase 280 stations and arrange daily 100 more trains for delivery service.
Challenges for brands
For the majority of brands, "Double 11" represents the biggest annual trading peak and brands can expect to make 10 % - 30 % of their annual revenue during this period. It is also a critical marketing campaign timeline for launching new products and boosting sales. KOLs / influencers now play a key role to drive traffic and lead sales on e-commerce through live streaming shows. There are inevitable frictions between KOLs / influencers and brands as KOLs / influencers' negotiation power increases and most of the time they try to get the best discounts within all channels (including brand official shops) during this crucial shopping extravaganza in order to keep their audiences and increase the sales. In that, interesting it is that on the one hand brands want to use the influence of KOLs / influencers to increase their sales but on the other hand they don't want to give up their power on promotional pricing. As a consequence, the competition between KOLs / influencers - indirect sales and brands - direct sales appears.
Opportunities
In the latest Tmall "Double 11" report from Alibaba, 2022 "Double 11" marks a new chapter for supporting SMEs, Generation-Z entrepreneurs, and sustainability. This year, on the platform, the number of SMEs has increased by 1.2 million and the number of e-shops owned by Gen-Z entrepreneurs reached around 1 million. Before the kick-off of "Double 11", Alibaba purchased and stored 3200 million kWh of green electricity in advance and the daily usage for green electricity has increased by 30 %. Meanwhile, Cainiao, a logistics company owned by Alibaba has launched a recycling program for the discarded delivery package.
In France, just a few days before November 11th, 2022, Sephora.fr has announced its Single's Day Promotion. On November 11th, Etam also joined the feast.
---
Few examples of French companies ads :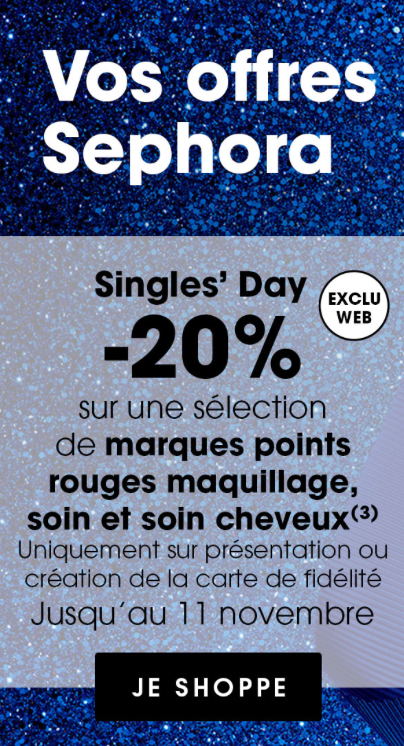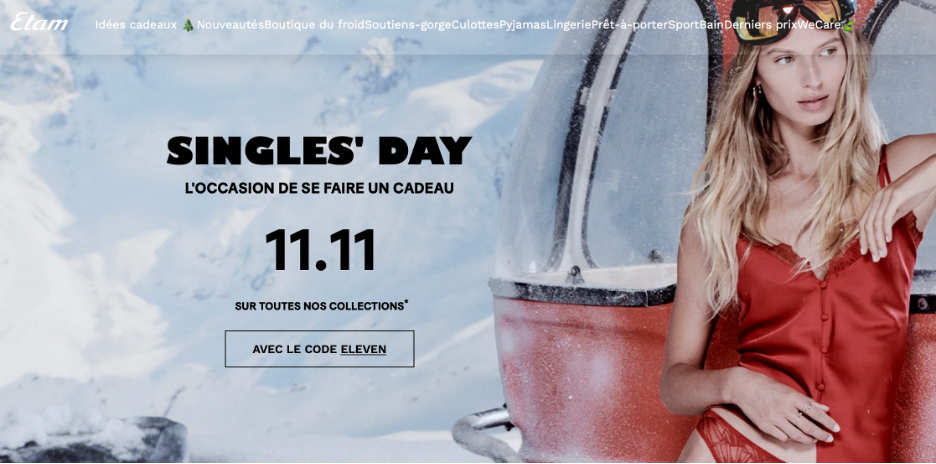 12/11/2022